Whether you're creating a personal blog or promotional content, video editing can increase the impact and quality of your content. But investing in expensive video editing software may not always be possible. The good news is that you don't have to. In this article, we will introduce some online tools for cutting and editing videos.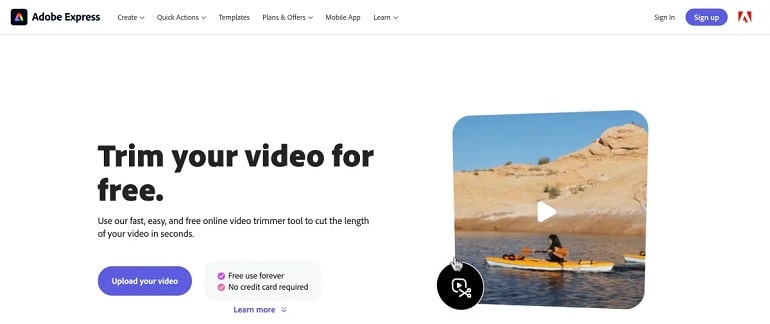 Adobe's free online video tool helps you cut videos to full length in an instant. You can use this tool for free on any web browser and even smartphones. In addition to cropping video, you can also use this Adobe Express to change the aspect ratio of your video clip.
This way, you can ensure that your video is ready to be uploaded to any platform including Facebook, YouTube and Instagram. While the free Adobe Express program is a great solution if you're looking to quickly trim videos, you can also upgrade to a premium plan if you want access to advanced video and image editing capabilities.
If you want to trim video clips online using your browser, 123Apps is a great tool. The platform supports almost any video format, up to 4 GB per clip. Apart from trimming clips, you can use this tool to rotate the orientation of your videos, change the playback speed, add text to video frames and more.
123Apps will automatically delete your files from its servers after you are done working on the video. This way, you can be sure that no one but you will have access to your videos.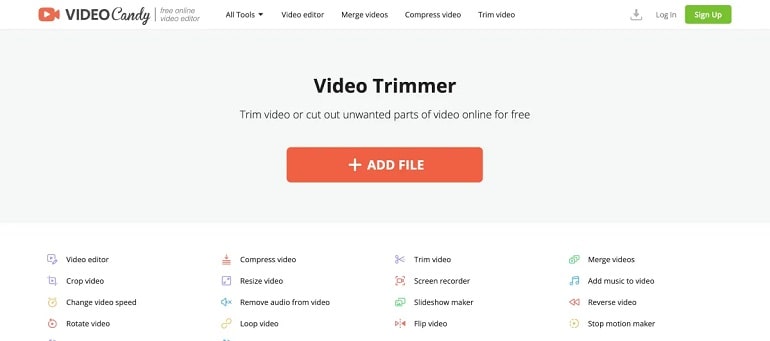 Video Candy is a free online video editing tool that provides a user-friendly interface for trimming your video clips. This platform supports a wide range of formats and you can download your shortened video clips without any watermark.
The platform allows users to trim, rotate, flip and compress or merge video clips. In addition, you can use Video Candy to make stop-motion videos and slide shows. One of the best features of this tool is that you can use it without creating an account.
VEED makes it easy to trim your video clips to their full length in seconds. You can drag the built-in slider on the platform to adjust the length of your clip, or type in the duration if you want it to be specific.
The platform supports multiple video formats including MP4, AVI, MOV, GIF, etc., so you don't have to worry about format conversion or compatibility issues. This makes VEED a great choice for videos you plan to upload to YouTube, Instagram, and other social media platforms. Because VEED is so user-friendly, it is completely online. What's more, you don't even need to register to use VEED's free video cutter.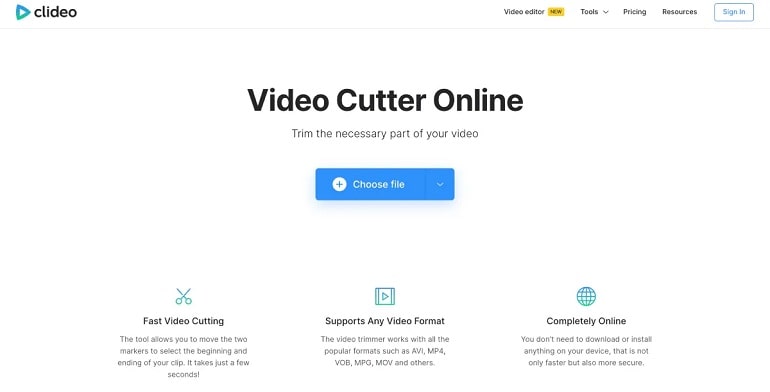 Clideo is a great video trimming and editing platform for beginners as it offers an intuitive interface that helps even beginners create impressive videos. This platform allows you to trim video clips of any length and in any format for free. You also do not need to download or install additional software. You can only use the Clideo web browser.
This tool supports all video formats and you can trim videos up to 500MB in just seconds by marking the beginning and end of your clip. Once your video is trimmed, you can save it to your device or back it up to Google Drive or Dropbox. Apart from trimming video clips, you can use this online tool to add effects, subtitles and more.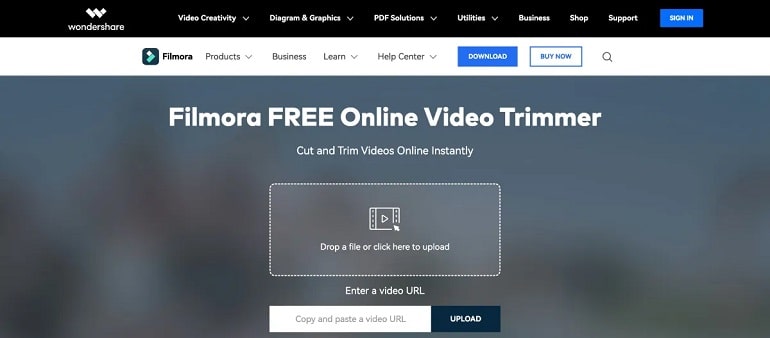 WonderShare Filmora is a free online tool that allows you to create attractive videos of suitable length. The platform is designed with an intuitive user interface and a range of built-in editing tools to help you cut your videos with ease. To crop a video, all you have to do is upload a clip from your computer or paste a video link (maximum file size is 100MB). You can then use the slider to trim the video and download or export the trimmed video.
If you want to trim a video you've already uploaded to YouTube without having to re-upload it, YouTube Studio is a great option. YouTube offers this option for videos that are less than six hours long. However, note that you cannot change the order of the clips in your video. You can only trim parts of the video.
The best thing about using YouTube Studio's built-in video editor is that after editing the video, the number of views, comments and even the URL remain the same. In addition to trimming the video, you can add or change music, adjust the music volume, and blur some faces or areas.
InVideo is an easy-to-use web-based tool that helps you trim videos to your desired length. The platform is capable of processing video clips up to 800MB and supports a wide range of video formats, including MP4 and WebM. Unlike several other free video trimmers, InVideo lets you download trimmed videos for free without digital watermarks. This ensures that you have a professional and polished end product that can be uploaded to any platform you choose.
9. WeVideo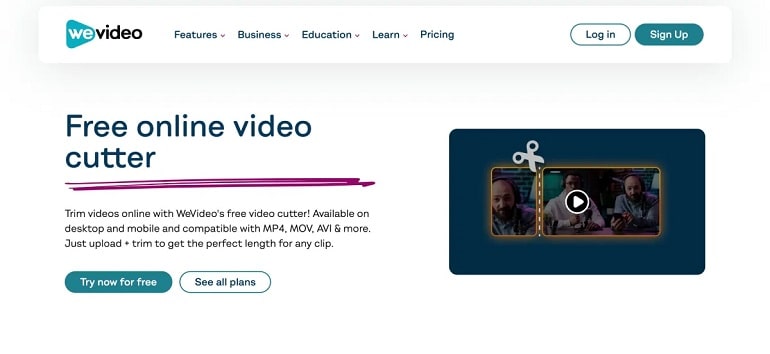 Whether you want to edit a video from scratch or just trim the length of a clip, all you need to get started is a WeVideo account. Designed with an easy-to-use drag-and-drop interface, this platform lets you cut impressive videos for free. Once you've trimmed your video, you can use the WeVideo tool to customize the video by cropping, adding transitions and text, and more.
After your video is cut and edited to your liking, you can export it to share with the crowd. While videos downloaded using the free plan are watermarked, you can upgrade to one of the paid plans to access more features and unwatermarked clips.